F02 update file V1.28
V1.28 issued on August 20, 2021 by FARTEC GROUP
F02 Update introduction (Anyone of Way1 and Way2 is available for F02 update)
Way 1 of updating F02 tool:
F02 tool DSO-UpdateTool Download for WAY 1 update F02 tool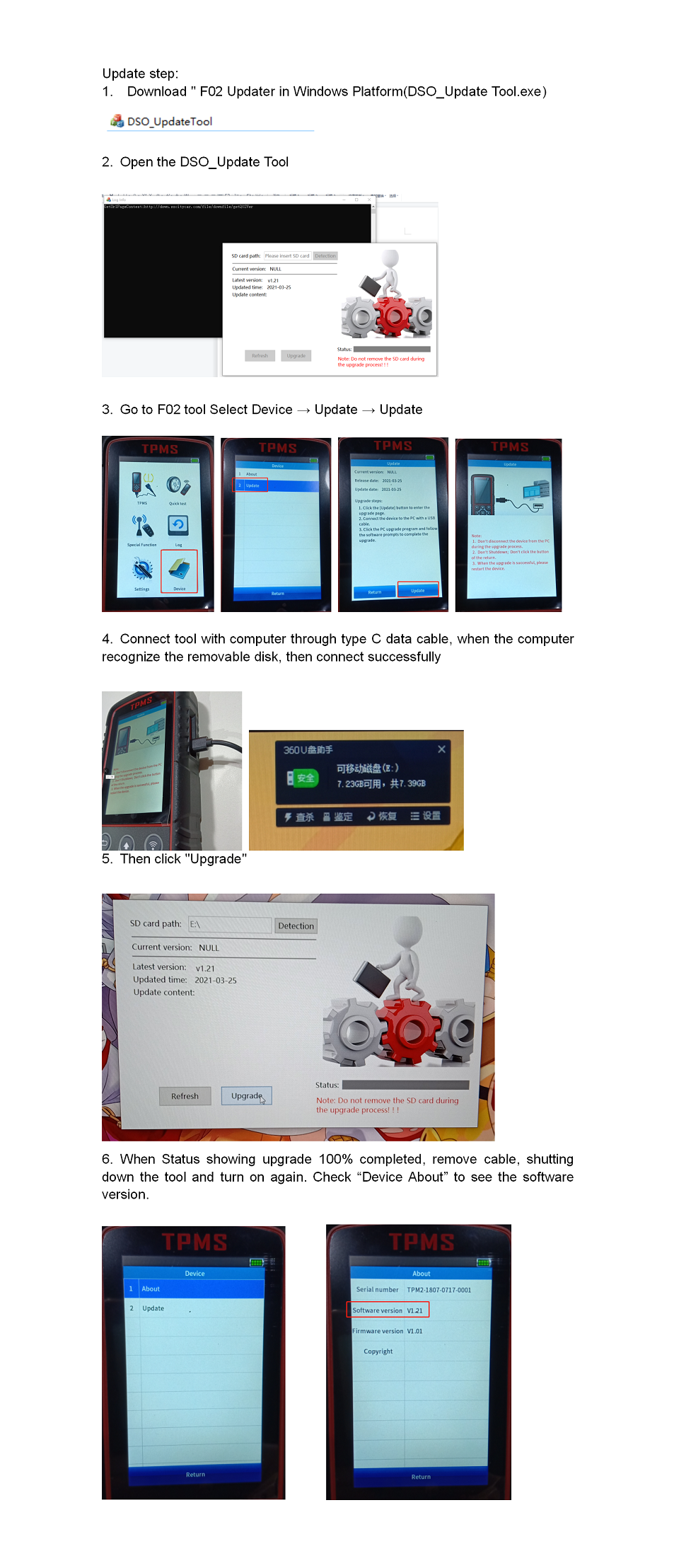 Way 2 of updating F02 tool:
1, Press the TF card on side of F02 tool, and take the TF card out, then connect the computer via card reader.

2, Download following file to your computer, unzip the file.
F02 new version file for WAY 2 update F02 tool
3,Delete the all old files in TF card, and put the new aboved file(unzipped file) in TF card, then put the TF card back to the F02tool,restart the F02 tool, update finish.